FRANK-CREATIONS
FUSED GLASS
WHAT IS FUSED GLASS??
Glass for fusing comes in sheets, slabs, chunks, granules and powders. It also comes in high-tech indescent metallic material called "Dicroic" glass, which is precious and very expensive.
Depending on the artwork you are creating, an artist will draw or conceptualize a design, the cut, grind, and assemble into patterns all manners of glass material and then "fuse" it into a solid piece in a glass kiln at temperatures in the range of 1310 to 1450 degrees Fahrenheit, depending on the project.
Now you have a solid piece of beautiful glass. Pendants, because of their small size, may be fired and cooled more quickly. Larger artwork may take 24-36 hours and must be annealed very slowly. Properly annealed glass is extremely sturdy and no as fragile as one would think.
If an artist were creating a vase, bowl plate or any other non-flat item, the next step would be "slumping" or "draping" which is to slowly melt glass over a ceramic or stainless steel form, allowing the glass to "slump" into or "drape" over the mold and take on it's shape.
All of the fused glass by Frank-Creations is 100% handmade, slowly annealed, and will be Beautiful Forever.
TO CONTACT ARTIST: PAUL FRANK - CLICK ON LINK BELOW.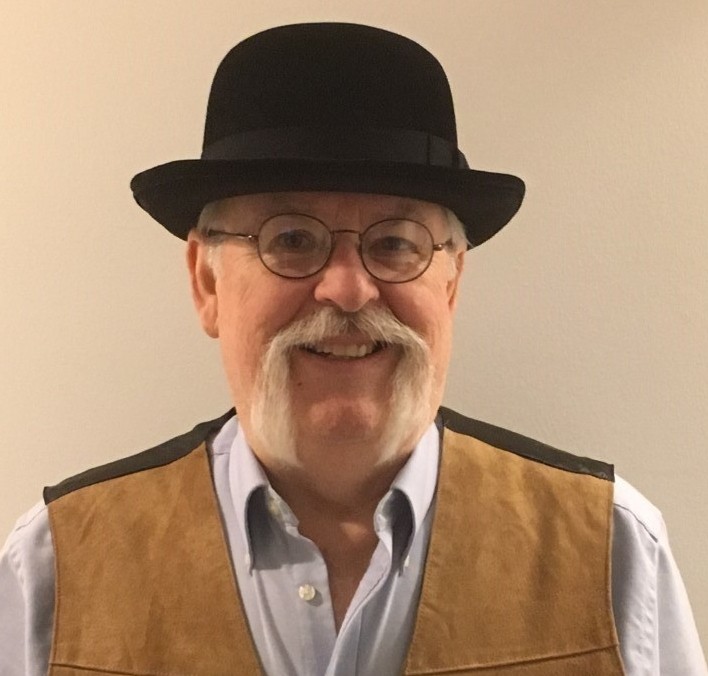 PAUL FRANK
I AM A RETIRED TEACHER AND A LIFE-LONG RESIDENT OF ST. LOUIS. I HAVE ALWAYS HAD THE NEED TO BE CREATIVE AND AFTER STUDYING MANY DIFFERENT MEDIUMS, I FOUND MY NICHE. I WAS DRAWN TO GLASS. I HAVE BEEN WORKING WITH GLASS FOR MANY YEARS AND FURTHERING MY STUDIES ON DIFFERENT METHODS OF MELTING GLASS TOGETHER.
WHEN CREATING SOMETHING NEW, MY GOAL IS TWO-FOLD. FIRST, MY PIECES HAVE TO BE SEEN FOR THEIR UNIQUE BEAUTY, THE COLORS AND PATTERNS THAT ONLY HAPPEN IN THAT ONE SPECIAL PIECE. SECONDLY, THEY MUST ALSO HAVE A PLACE IN THE HOME. WHETHER HANGING ON A WALL REFLECTING AMBIENT LIGHT, USED AS A DISTINCTIVE SERVING DISH OR MAGNIFYING THE ILLUMINATION OF A SINGLE CANDLE.
IF MY PIECES CAN ACCOMPLISH THESE GOALS, THEN I HAVE SUCCEEDED.